WiFi Router Recommendations
Hey! Christmas is coming, ready to decorate the Christmas tree and other activities to spend this wonderful holiday?
A Christmas tree is a must-have for Christmas. But twinkling Christmas lights can affect WiFi speeds, according to new research from Ofcom, a British Telecommunications Regulator. Especially the decorative lights wrapped around the tree will obviously interfere with the WiFi signal because the frequency of the electronic equipment such as the transformer and rectifier of the Christmas lights is in the same frequency band as the 2.4GHz frequency band of the wireless router. It is easy to produce "co-channel interference", which will eventually lead to a decrease in WiFi speed.
Wanna decorate a Christmas tree at home, but don't want the poor WiFi signal to affect other Christmas activities, what can I do?
Don't worry, choose a dual-band (2.4GHz and 5GHz) wireless router to avoid interference, and enjoy the wonderful Christmas time with your family.
In the previous article, I introduced how to buy a router? Today, I will directly recommend several products to you to save you time.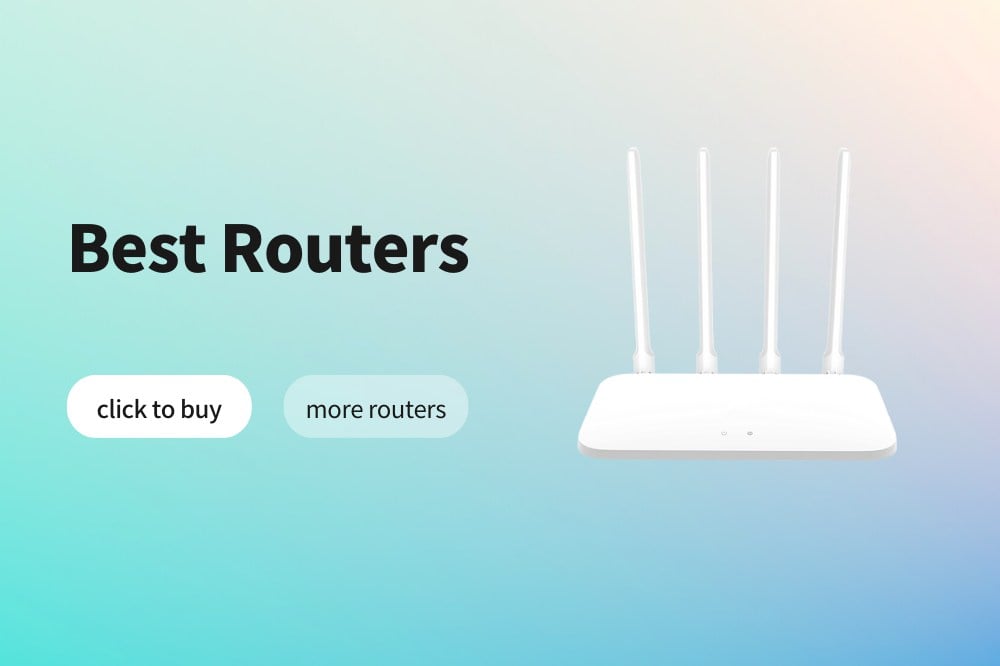 Basic router
Price: $30~$50
Product Recommendation: TP-LINK TL-WDR5620 mesh AC1200 dual-band gigabit port wifi 2.4ghz+5ghz four-antenna smart wifi
Reason: This router has a transmission rate of 1200Mbps, a transmission frequency of 2.4GHz+5GHz, and supports wireless bridging. It has 4 external super-gain antennas and 3 concurrent data streams. It is suitable for large households and can easily support high-definition 1080P movie playback, online video, and 3D High-speed network applications such as games, with various functions such as network speed control and online time management.
Medium router
Price: $50~$100
Product Recommendation: ASUS RT-AX56U dual-band broadcom quad-core/wifi6 gaming gigabit router
Reason: This router is an upgraded version of ASUS AX55. Compared with routers of the same price, AX56U has rich flashing resources, and this version is equipped with a USB interface, which can be connected to a mobile hard disk and used as a simple NAS. It adopts Broadcom quad-core CPU, 2.4GHz+5GHz dual-band transmission, and the wireless rate reaches 1800Mbps. All devices in the house can continuously and stably access the Internet.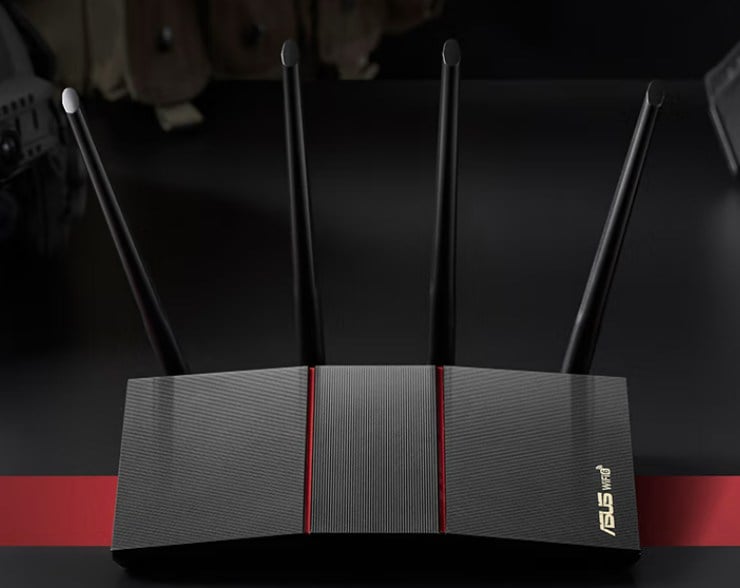 Upgraded router
Price: $100~$200
Product Recommendation: Linksys MX2001 AX3000M 5G dual-band wifi6 VELOP wireless gigabit distributed router whole house wifi coverage mesh networking
Reason: This router is a new product of Linksys 2022 and is divided into 1 pack, 2 packs, and 3 packs. The hardware configuration adopts a Qualcomm IPQ5018 processor (dual-core 1Ghz+dual-core NPU), and 512MB running memory. Dual-band wireless total rate is at 3000Mbps, 4 concurrent data streams, with 16OMhz bandwidth, 5G speed can reach 2402Mbps, suitable for application scenarios such as audio-visual entertainment, office&online courses, game hacking, etc. It supports multiple smart devices' simultaneous connection and maintains stability, and gives a quick response.
Premium router
Price: $200+
Product Recommendation: NETGEAR RAX70 AX6600 wifi6 wireless router Gigabit gaming/quad-core tri-band/MU-MIMO/home network full coverage/eagle wing folding antenna
Reason: The performance of the Netgear router is no doubt. The tri-band WiFi 6 of this Netgear RAX70 AX6600 router is 4 times faster than the previous generation of WiFi 5. The tri-band WiFi 6 provides a 2.4Ghz frequency band and two 5Ghz frequency bands, which can provide up to 6.6Gbps wireless rate. With a 1.5GHz quad-core processor, it has more available channels, supports more simultaneous streams, and reduces interference, bringing you faster upload and download speeds, and supports 4K/8K streaming without interruption. Moreover, the appearance of the sci-fi spaceship is the best in the industry in terms of recognition and sense of sci-fi.
Epilogue
The above is the product recommendation. I believe the products are suitable for different budgets and network needs. Now is on Christmas sale, it's a good time to buy if you need it.
Christmas is the most important holiday of the year for many people. I hope you can spend a wonderful time with the most important people in your life, and don't let the wifi signal affect your holiday. Merry Christmas~